Negaunee, Norway Win Baseball District Titles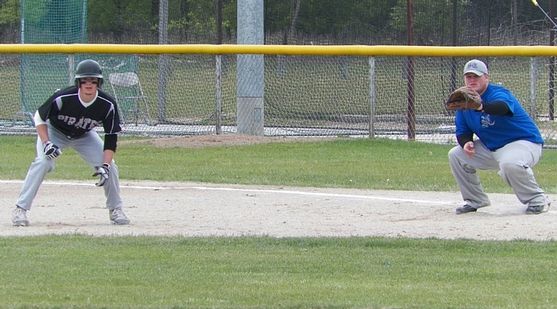 The Negaunee Miners and Norway Knights are returning to the baseball regionals.

The Knights shrugged off a less-than-stellar regular season to post two victiries in MHSAA Division Four district tournament action on Friday afternoon at Marion Park. Norway beat Stephenson, 6-0, and then in the championship game, topped Newberry, 9-4.


SC Cougar pitcher Bill Torongo throws.

Norway was hosting districts for the first time. They'll play in the Sault regional next weekend.

Meanwhile, in Gladstone, the Negaunee Miners received a bye in the district semifinals.

The Pickford/Cedarville combined team topped Superior Central, 9-5. And then in the championship game, the Miners overwhelmed the Pirates, 20-0.

Negaunee advances to the Division Three regionals in Charlevoix next Saturday.

Click the thumbnails in the "ARTICLE HIGHLIGHTS" box to see photos and videos from the Pickford-Superior Central game.