Gladstone Braves Celebrate Successful '16-17 Season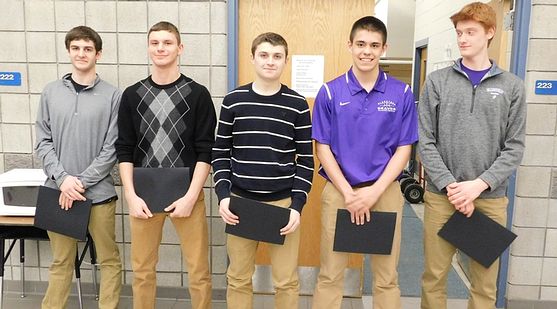 GLADSTONE---Less than 24 hours after their season ended in a regional final downstate, the Gladstone Braves basketball players were back at the school for their season-ending banquet Thursday night.

The players' parents brought a bunch of food, and the kids celebrated the success of the just-ended campaign, which included 18 wins and a district championship.

The Gladstone freshman team went 11-5, the junior varsity team finished 14-4, and the varsity Braves went 18-6...adding up to 43 wins and 15 losses, program-wide.

Reece Castor, Brad Spindler, Hunter Botruff, Jack Stephenson, Rudy Peterson were all recognized by the coaches of the Great Northern Conference. The varsity Braves lost to Ludington in Wednesday night's Class B regional championship game, 63-48.

Clik the thumbnails in the ARTICLE HIGHLIGHTS box above to see more photos from the event.