Quigley Named Gladstone Varsity Basketball Coach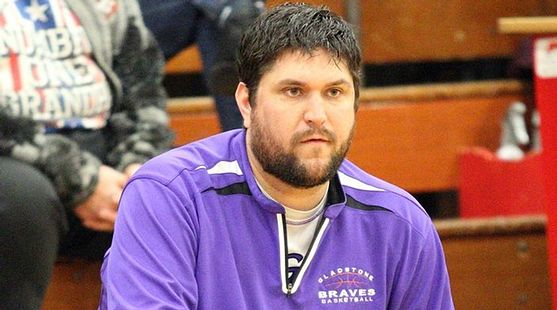 GLADSTONE---Dane Quigley has paid his dues. Now, it's his turn to run the Gladstone High School boys basketball program. And he knows he comes at the best possible time.

Quigley has served for the past seven years as the junior varsity level, and he jumped at the chance to take over the varsity program after Clayton Castor resigned.

Quigley will inherit a Braves team that is chocked full of talent heading into next season, after going 18-6 last season and making it to the regional championship game.

"The ceiling is as high as those kids want it to be," Quigley told the Radio Results Network on Thursday. "Obviously, my expectations are high for them. I have some high standards, both on the court basketball-wise, and I have some high expectations for how these guys are going to conduct themselves off the court as well."

The basketball program was rocked at the beginning of the season when four players had to serve five-game suspensions. Quigley says he expects better next season.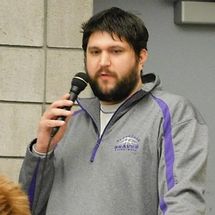 "I think that's a big part of it," Quigley said. "Developing themselves not only as basketball players, but as individuals. It's as high as they want it to be, and I think they can accomplish a lot of great things. My job is to guide them in that direction."

"He forms relationships with kids," Gladstone Athletic Director Andy Jacques said. "He has a lot of energy, and I know he will do everything in his power to make this program the most successful program in the Upper Peninsula."

Quigley, who also teaches at the school and is the head coach of the Braves golf team, spent four years coaching in Sandstone, Minn., before moving to Gladstone. He was the JV coach for three seasons and varsity coach for one season while coaching in Minnesota.

The Braves advanced to the regional championship game before losing to Ludington, a team that made it all the way to the state championship game.

Quigley says that stung because Gladstone played with Ludington in that regional final game, trailing by just three points with 7:00 to play in the fourth quarter.

The Braves will return their top two scorers, Reece Castor and Brad Spindler, although they will have to replace their top defensive player, graduating senior Hunter Botruff.

"It's going to be about the work that we put in this summer, and the work that we put in when the season starts," Quigley said. "How the new guys gel with the guys from last year. I think that's going to be the tell-all on how things go next year."

Click the AUDIO button above to hear our full interview with Quigley.