Escanaba Major Girls Finish Pool Play Undefeated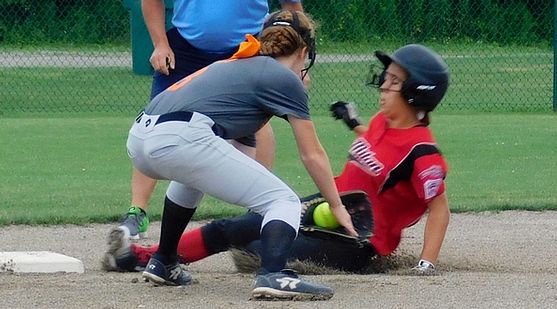 ST. CLAIR, Mich.---The Escanaba Major Little League All-Star (age 11-12) softball team pounded out eleven hits and beat the District Three champions from Milan, 8-2, Sunday afternoon at the state tournament in St. Clair.

The result left Escanaba with a perfect 3-0 record and Pool "A" champions, setting the girls up with a quarterfinal game Monday morning against the host St. Clair team.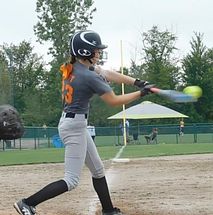 The game was delayed at its start by 54 minutes as heavy rains hit the area.

But the new Legacy Fields drain well, and once the rain showers passed, the St. Clair Little League volunteers worked quickly to get it playable.

Escanaba scored a run in the second inning when Izzy Braun led off with a single and scored on a wild pitch. In the third inning, Carney Salo led off with a single and rode home on a triple by McKayla Mott.

Braun then singled her home to make it 3-0.

In the fourth inning, Aby Hill led off with a single, and later scored when the Milan girls couldn't handle Escanaba's bunting game. Carley McInerney and Salo each had bunts that were misshandled, scoring a pair of Escanaba runs.

Escanaba's final three runs came in the bottom of the fifth inning when Mott singled, stole second, and scored on another hit by Braun. Aubrey Stropich was safe when her fly ball was dropped on the left field line, amd Hill brought home two runs with a single.

Braun and Hill each had three hits for Escanaba while Mott added two.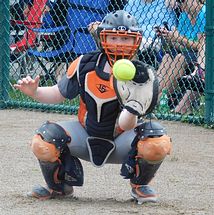 Mott had control of the game in the circle, striking out 13 batters, including four in one inning.

She allowed only two hits in the first five innings before Milan put together three singles in the sixth inning, with Hailey McCleary's hit driving home a run. Milan shortstop Vanessa White solved Mott the way no other girl has this summer.

She had two singles and a triple, and all three of those hits were crushed.

Escanaba and St. Clair play in the first quarterfinal at 9:30 Monday morning. The broadcast starts with an extended pre-game show at 9:05 a.m. on WCHT-AM (NewsTalk 600) and on-line at www.rrnsports.com.

Click the thumbnails in the ARTICLE HIGHLIGHTS box above to see photos and videos taken by Caron Salo, and listen to interviews with Izzy Braun and Maddy Fulsher.