Grosse Pointe Major Boys Headed To World Series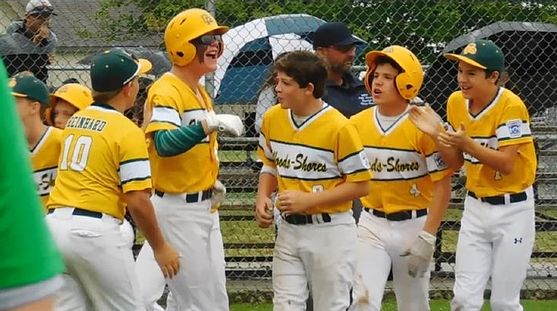 WESTFIELD, Ind.---The Grosse Pointe Woods-Shores Major Boys (age 10-12) advanced to the Little League World Series on Saturday with a 6-3 win over Hinsdale, Ill., in the Great Lakes Regional championship game in Indiana.

GPWS won its Michigan state championship in Gladstone more than two weeks ago, in dominating fashion, with six straight wins, five of them on the mercy rule.

In Indiana, Grosse Pointe lost its first pool play game to Hamilton, Ohio, 10-2, to drop into the loser's bracket. But the boys won four straight games, capped by Saturday's victory that was set up by a five-run top of the fifth inning, erasing a 2-1 deficit.

Jordan Arsenault's two-run home run was the highlight of that inning. Joe Wisniewski had two hits and drove in two runs. Will Pflaum earned the pitching win in relief, throwing four innings after Drew Hill started and did not survive the second inning.

Jack Jones added two hits as the District Six and Michigan State Champions struck for ten hits altogether.

Grosse Pointe will face Lufkin, Texas, in the first World Series game next Thursday night at 7 p.m. It is a 16-team event, with eight from the U.S. and eight international teams.

NORTH SAGINAW JUNIOR BOYS IN WORLD SERIES---There is one other Michigan Little League team playing in a World Series, and this one is being held in Michigan. The North Saginaw Township Junior Boys (age 13-15) won the Central Regional championship in Fort Wayne, Ind., and will play in the World Series in Taylor, Mich.

Their first game is Sunday morning at 11 a.m. against the Southeast Champs from Rutherfordton, N.C.