Gladstone Hosting Veterans Football Game Friday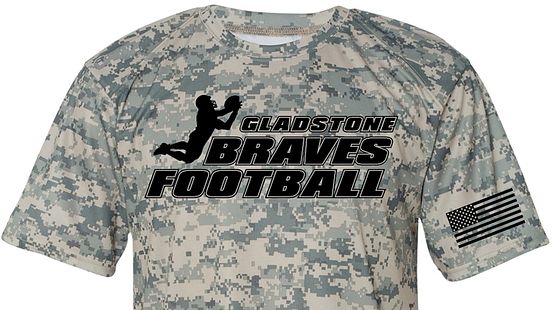 GLADSTONE---The Gladstone Braves be having a veteran's football game against the Westwood Patriots on Friday. All the proceeds will go toward the UP Honor Flight.

The Braves will be wearing the Digital Camo Jerseys in honor of our veterans.

There will be a silent auction for these jerseys during the game and they will be given out after the game. The veterans will be announced during halftime and they will come out to the field. They will be selling tee-shirts during the game.

The Gladstone Schools are also doing Yard Marker Sponsors for $100. Anytime the Braves get to that Yard Marker, they will announce that sponsor over the PA.

If you are a veteran, know of a veteran that would like to be a part of this special day, or you want to sponsor a yard marker, please call or E-Mail your name and branch that you served or what yard marker you would like to sponsor.

Do that at either ajacques@gladstone.k12.mi.us, or call 789-8320.