Eskymo Volleyball Gets Revenge; Sweeps Negaunee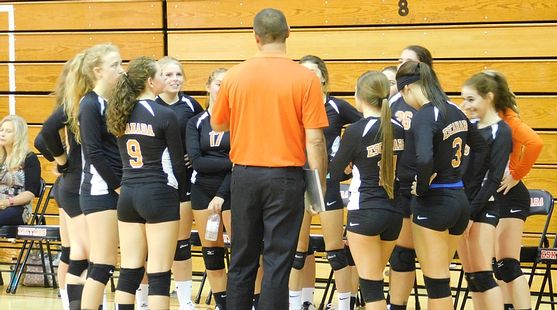 ESCANABA---The Escanaba High School volleyball team was in control most of the way Tuesday night and posted a 3-0 win over the Negaunee Miners.

The scores were 25-20, 25-20, and 25-16.

The Eskymo win made up for a 3-1 loss to the Miners earlier this season in Negaunee.

OTHER MATCHES
Ishpeming 3, Gladstone 1 (25-22, 18-25, 25-22, 25-22)
Carney-Nadeau 3, Bark River-Harris 0
Gwinn 3, Manistique 0

Click the thumbnails in the ARTICLE HIGHLIGHTS box above to see photos and videos from Tuesday night's match.