Northern Basketball Signs Holmgren, Wolf For 2018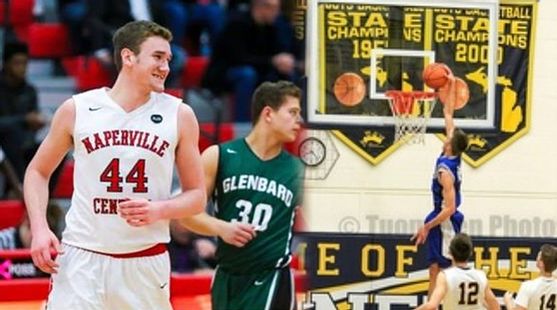 This story was written by NMU Sports Information

MARQUETTE---The Northern Michigan University Men's Basketball program is pleased to announce the signings of Hart Holmgren from Ishpeming High School in the Upper Peninsula of Michigan and 6'9" Ben Wolf from Naperville Central High School in Naperville, Illinois.

Holmgren lead his team in scoring and rebounding, averaging 20 points and 10 rebounds a game, averaging a double-double. He was named to the ABC UP First Team as a junior.

The 6'5" senior will be another outstanding student-athlete added to the NMU Basketball program.

"I am very excited to announce the signing of Hart Holmgren," says Sall, "It has been exciting to see his development over the course of the last several years. Hart is a NMU basketball camp alum that continued to work on his craft and become a very good player. He has amazing athleticism and his jump shot has really become a consistent part of his game. Hart is always in the gym and that work ethic will help him translate his skill level to the college game. He is going to surprise a few people this year with how much he has improved."

Wolf is a 6'9" center who averaged 12 points and 8 rebounds as a junior. He is ranked 44th in his class and the fifth best center in the state of Illinois.

"We were looking for some needed size in the 2018 class. Ben showed us over the summer he has size and skill to be a very good center in the GLIAC," head coach Bill Sall said. Wolf played with the Mercury Elite AAU program and played great competition the entire Spring and Summer.

"Finding players that have the skill and desire to play with their back to the basket is very hard to find in today's game. As we watched Ben's progression over the summer he became our number one recruiting target and thankfully he accepted our scholarship offer on his campus visit. Looking for Ben have an impact in our system right away."

The pair will join a program that continues to improve. Holmgren and Wolf will look to make an immediate impact when they join the squad next season.