Big Second Half Rally Leads Escanaba Past Gwinn

ESCANABA---The Escanaba High School girls basketball team trailed for most of the first half but rallied in the second half to beat the Gwinn Model Towners, 69-55, Wednesday night in Escanaba.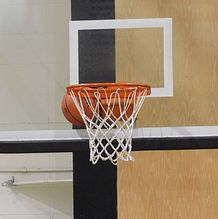 Mykenzie Monkevich scored 19 points and Lexi Chaillier added 16 for the Eskymos. Cassidi Stannard scored eleven points off the bench for Escanaba.

Gwinn led, 40-38, at halftime, before the Eskymos clamped down on defense. The Eskymo girls allowed just eight points in the third quarter and only seven more in the fourth quarter.

Brooke Mannor and Mallory Delmont each scored 12 points for Gwinn. Escanaba snapped a three-game losing streak and improved to 3-3 on the season. Gwinn fell to 2-4 with the loss.

Click the thumbnails in the ARTICLE HIGHLIGHTS box above to see photos, video highlights.