WIRE TO WIRE: Bark River-Harris Girls Win 69-31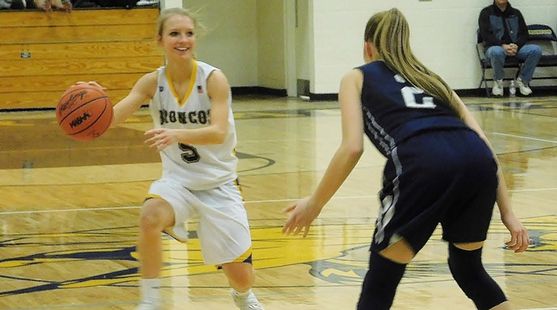 HARRIS---The Bark River-Harris Broncos girls basketball team jumped to a big early lead and never looked back Thursday, posting a 69-31 win over the Norway Knights.

Four players scored in double figures for BR-H as the Broncos scored 25 of the game's first 33 points ane eventually won on the running clock mercy rule.

Megan Robinette led the way with 16 points. Lauryn Bloniarz and Sierra Debelak each scored 12, and Grace Peterson added ten points. Hailee Demers chipped in nine.

Mikayla Faull scored eight points for the Knights.

Click the thumbnails in the ARTICLE HIGHLIGHTS box above to see photos, video highlights from the game.