Kraemer's Big Game Not Enough For Norse In Loss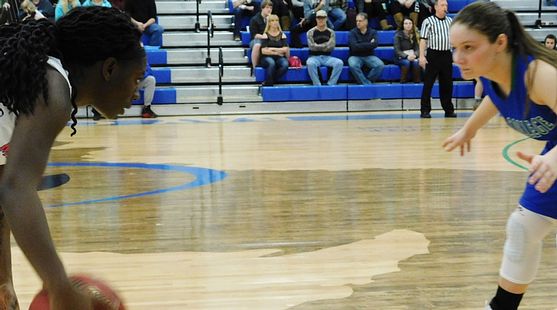 ESCANABA---Jordan Kraemer scored 31 points and added 19 rebounds on Saturday, but it wasn't enough as the Bay College Norse women's basketball team lost to Milwaukee Tech, 63-54, at the Quality Inn & Suites Holiday Classic in Escanaba.

Kraemer scored 19 of those points and grabbed ten of those boards in a first half that saw the Norse take a 26-25 lead into the locker room. And the Norway High School graduate drained a three-pointer late in the third quarter to give Bay a 41-38 lead.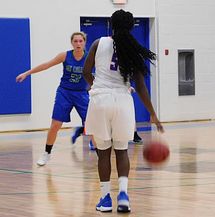 But the bigger, and deeper, Stormer team scored the next ten points to take control of the game, and outscored the Norse, 25-13, over the final twelve minutes of the contest.

Jordan Belleville and Teidra Fuson each scored eight points for the Norse.

Milwaukee Tech was led by Richelle Parker-Moore's 19 points. Coraye Wesley added 17, including four three-point baskets.

The Stormers sank ten triples in the game.

Gogebic Community College whipped Alpena Community College, 108-65, in Saturday's first game. Bailey Froberg had 38 points.

The loss ended Bay's five-game winning streak. The women fell to 8-6 on the season, and will travel to Silver Lake College for a game next Friday evening in Manitowoc.

Click the thumbnails in the ARTICLE HIGHLIGHTS box above to see photos and video clips, hear post-game comments from Coach Rae Drake, Jr.; and listen to Sage Rogers' halftime interview.