Gladstone Wrestlers Roll To Tourney Championship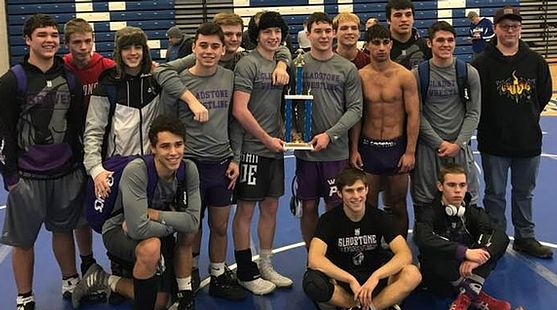 KALKASKA---The Gladstone High School wrestling team won all five of its matches on Saturday to bring home the championship of the Kalkaska Invitational in Lower Michigan.

The Braves topped Ravenna High School, 52-21, in the championship match.

Earlier in the tournament, Gladstone beat Rogers City 69-3, Mancelona 65-12, Petoskey 71-9, and Sault Ste. Marie 63-12.

Gladst0ne wrestlers Lane Matzke, Nick Dawson, Adam Bruce, Cole Hansen, Sam Hill, Brody Sanville, Alex Chouinard, and Jared Demeuse all went a perfect 5-0 on the day.

Vadym Torvinen and Cole Dawson both went 4-1, and Thomas Thull and Devon Eickhoff both went 3-2 in their matches.

Gladstone is at home next Thursday night against Escanaba.