Eskymos Outlast Broncos For Girls Basketball Win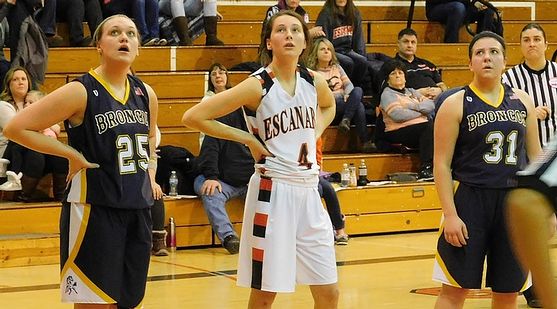 ESCANABA---The Escanaba High School girls basketball team trailed by as many as seven points, but rallied to beat the Bark River-Harris Broncos, 71-61, Thursday night in Escanaba. The game was close all night long before the Eskymos pulled away late.

Lexi Chaillier led the Eskymos with 18 points as four players scored in double figures.

Mykenzie Monkevich added 12, while Cassidi Stannard and Savannah Barron each scored ten points. The Broncos were led by Grace Peterson's 18 points.

Sierra Debelak added 17 for the Broncos, who fell to 8-3 on the season.

Escanaba improved to 4-5 on the season.

Click the thumbnails in the ARTICLE HIGHLIGHTS box above to see photos and a few video highlights.