Gladstone Wrestlers Capture MPC Championships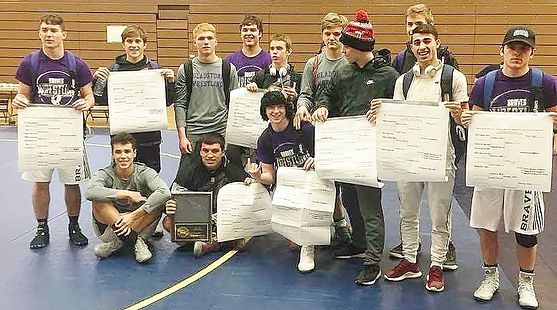 The Gladstone High School wrestling team won the Mid Peninsula Conference championship over the weekend. Nine wrestlers won their weight classes.

Team Standings
Gladstone 212.5
Westwood 146.5
Ishpeming 79
Iron Mountain 71
Negaunee 52
Gwinn 41
Manistique 38

Gladstone's Individual Results
103 Lane Matzke 1st place.
119 Vadym Torvinen 1st place
125 Nick Dawson 1st place
130 Garrett Matzke 3rd place
135 Adam Bruce 1st place
140 Cole Hansen 1st place
145 Sam Hill 2nd place
152 Brody Sanville 1st place
160 Alex Chouinard 1st place
171 Thomas James Thull 3rd place
189 Devon Eickhoff 3rd place
215 Jared Demeuse 1st place
285 Cole Dawson 1st place.