McKay Hat Trick Leads Gremlins Past Eskymos 6-2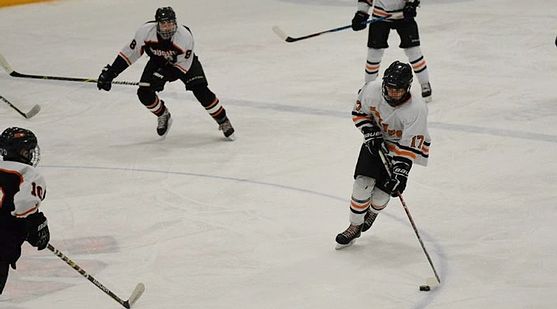 WELLS---Dawson McKay scored three goals to lead the Houghton Gremlins to a 6-2 win over the Escanaba Eskymos Thursday night at the Hannahville Ice & Turf in Wells.

Two of McKay's goals were top-shelf, under the crossbar, just seconds after the Eskymos battled back into the game. He now has 31 goals on the season.

Houghton dominated the first period, outshooting the Eskymos, 21-1, but the Gremlins led just 1-0 on a MacKay power play goal at the 9:11 mark.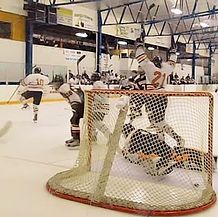 Escanaba goaltender Brodie Goddard stopped 20 shots, then watched as his team tied the game midway through the second period.

Grant Wickham scored off a nice feed from Brayden Stannard, and despite being outshot 30-7, it was a 1-1 tie.

That tie didn't last long, however, as McKay scored just 28 seconds after Wickham's goal to give the Gremlins the lead. And then 40 seconds later, Ty Halonen made it 3-1.

In the third period, two Gremlins ended up in the penalty box, and the Eskymos took advantage of the 5-on-3 power play as Kyle Krutina found the back of the net.

And the Eskymos had a golden chance to tie the game on the next shift as Wickham and Christer Carne both were in close, but Gremlin goalie Jimmy Pietila held his ground.

Then McKay sniped another one to complete his hat trick to make it 4-2.

Clayton Sayen and Taavi Rajala also scored as the Gremlins pulled away to finish the regular season with a 17-7-1 record. The Gremlins outshot the Eskymos, 48-16.

Escanaba (6-18) finishes its regular season with a home game on Friday against Painesdale-Jeffers, then opens the regionals next Tuesday against Negaunee.

Click the thumbnails in the ARTICLE HIGHLIGHTS box above to see photos and videos taken by Sandi Young and Anne Truitt, and listen to player spotlight interviews with Grant Wickham and Ethan Silverstone.