MARCHING ON: Saints Win Regional Title, 70-56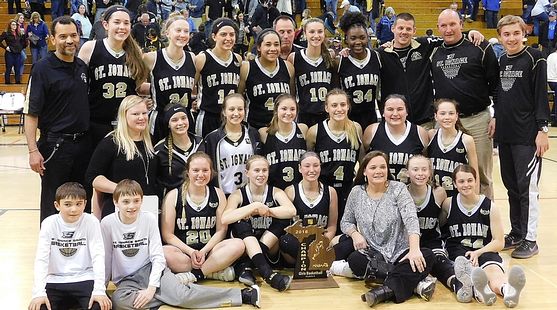 ESCANABA---The St. Ignace High School girls basketball team captured the Class C regional championship, 70-56, Thursday night in Escanaba. Four players scored in double figures for the Saints, who face Maple City Glen Lake in the quarterfinals.

Linnie Gustafson and Emily Coveyou each scored 17 points to pace the Saints.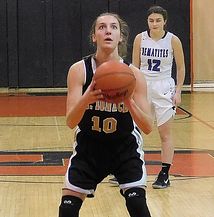 St. Ignace jumped to a 16-4 lead with good ball movement on offense and pressure defense, and then built a 37-16 lead at halftime.

The Hematites rallied to within ten points in the third quarter (42-32), but the Saints scored ten points in a row to regain control.

Madigan Johns and Mariah Austin both had 23 points for Ishpeming.

For St. Ignace, Haillie Marshall added 14 points and Emmalie Hart chipped in with 11.

St. Ignace faces Maple City Glen Lake in the Class C state quarterfinal next Tuesday night in Gaylord.

Click the thumbnails in the ARTICLE HIGHLIGHTS box above to see photos, video highlights.