JUICE IT UP! Carney Gets Pair Of Gold Medal Wins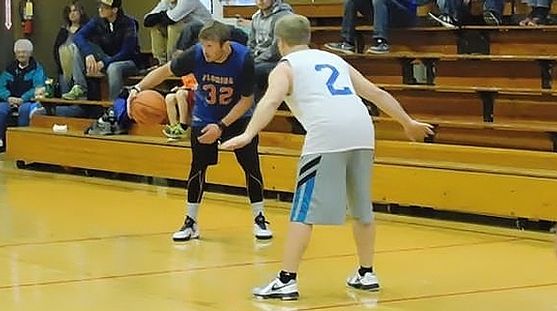 HERMANSVILLE---The name "Carney Juice Promotions" has been a staple at the Hermansville Gold Medal Classic basketball tournament for many years.

And Friday night, Carney picked up victories in two different weight classes.

In the Class D semifinal, Juice Promotions eliminated Iron River Shamco, 79-76, as Carney-Nadeau High School head coach Jake Polfus made a three-pointer with 1.5 seconds to play to break the 76-76 tie.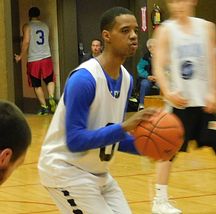 The guys stayed on the court to play a Class A game against Escanaba Drifters, made up entirely of this year's Bay College Norse men's basketball team.

Escanaba led, 44-34, early in the second half, and after a Joe Gibbs jump shot, led by three, 66-63, with 3:48 left in the game.

But the Bay College boys did not score a basket the rest of the game, as Juice Promotions ended the game on a 13-1 run to win, 76-67.

Jason Boucher, who played at Grand Valley State University, and professionally in Europe, scored 23 points to lead Juice Promotions. Joey Pontbriand, the athletic director at Iron Mountain High School, added 20 points. Jake Brock chipped in 19 points.

Drifters was led by Menominee High School grad Marcus McKenney with 15 points. Gibbs and Kobi Barnes each added 13 points in a losing effort.

Click the thumbnails in the ARTICLE HIGHLIGHTS box above to see photos, videos from Friday night's action.