West Iron Tennis Team Beats Escanaba, Gladstone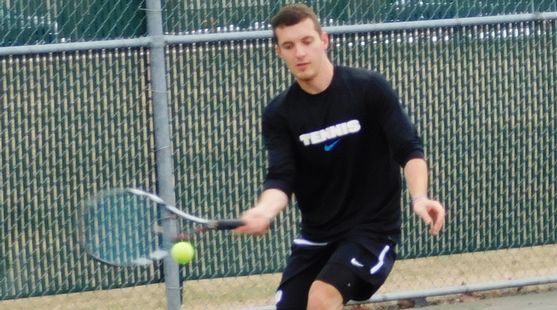 ESCANABA---The high school tennis season finally got going Tuesday in Delta County as the West Iron County Wykons made stops in both Escanaba and Gladstone.

The Wykons returned to Iron River with a pair of wins, 5-3 over Escanaba and 8-0 over Gladstone.

It was the first time outdoors for the U.P. tennis teams, after they got some action in over the weekend in the domes in Marinette, Wisconsin.


"We played hard and came up a little short today," Escanaba Coach Tom Penegor said. "We will take the match, and hopefully learn and grow from it. It is early in the season, and we want to peak later. But we also want to play well now, too."

"We must make improvements every day," Penegor continued. "We did play well at #1 doubles in the best and most competitive matchof the day.We also had wins at #3 and #4 singles, where Cody (Stevens) moved up a spot and Tommy (Mayveille) got his first varsity singles win. So, I am happy for them and hope it helps their confidence through the season."

Stevens and Mayville both won in straight sets, while the doubles team of Brandon Kangas and Adam Claes won a three-set nailbiter.

West Iron made the Delta County trip after a number of matches were postponed.

Click the thumbnails in the ARTICLE HIGHLIGHTS box above to see photos, videos from the Eskymo-Wykon match.