Eskymos, Braves Tennis Battle Westwood, Weather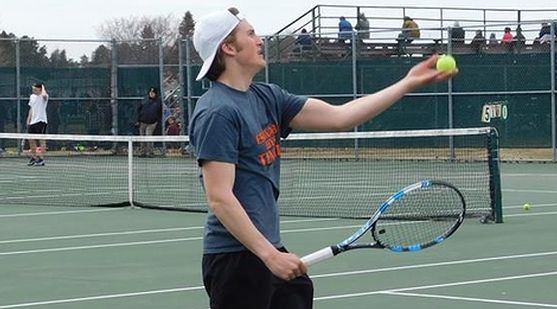 The Westwood High School tennis team left Delta County with a win and a tie in a pair of dual meets on Friday. The Patriots beat Gladstone, 7-1, after settling for a 4-4 tie with Escanaba earlier in the day. The matches were played under sunny skies, but it was cold (45 degrees), and 20 mile-per hour winds made the ball do tricky things.

For the Eskymos, it was a second straight 4-4 tie, aftter also tying Negaunee Thursday.

Josh Grassell and Cody Stevens picked up victories in singles play, while the Eskymo doubles teams of Adam Claes and Brandon Kangas; and Alex Valentine and Soren Thompson, also earned victories for a second consecutive day.

The Braves lost by a 7-1 score for a second straight day, after losing to Kingsford on the road Thursday. Danny Pederson picked up Gladstone's only victory at #2 singles.

The individual results are posted in the below photos.