MOUND PERFECTION: Belanger Shuts Down BRH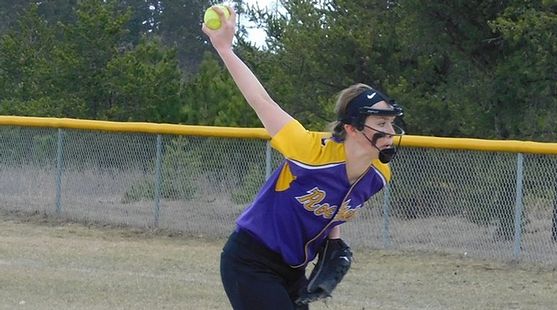 RAPID RIVER---The Rapid River High School softball team ran its win streak to eight games on Thursday with a doubleheader sweep of Bark River-Harris, 8-0 and 12-2.

Freshman Natalie Belanger threw a perfect game in the opener with 19 strikeouts, with the Broncos only able to hit two ground balls on the infield.

Belanger also threw four no-hit innings in the second game, and ended up with ten strikeouts as the Rockets won that game on the mercy rule in six innings.

At the plate, Lexi Trombley had a big day. In the opener, she had two hits, including a triple. In the nightcap, Trombley had three hits and drove in two runs.

Tina Olsen had a triple, single, and two runs batted in in the first game. And in the second game, Erica Proehl had a double, home run, and two runs batted in.

Belanger also had two hits and drove in three runs to help her own cause.

Rapid River (11-5) is off until Monday, when the girls travel to Marquette. The first game of that doubleheader will be broadcast live on WUPF-FM (Eagle 107.3).