Marquette Sweeps Track Meets; Gladstone Second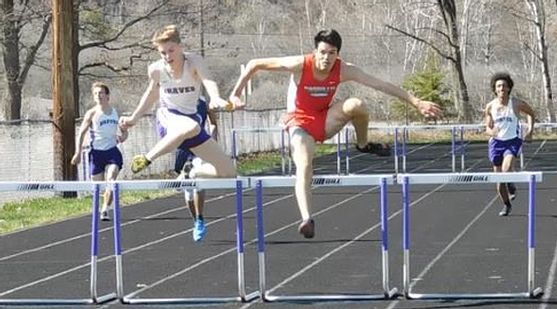 GLADSTONE---Marquette won both the boys and girls championships in a four-team track meet on a blustery afternoon Thursday in Gladstone.

Marquette won the boys meet with 106 points. Gladstone was second with 53, Escanaba finished third with 51, and Norway took fourth place with 31 points.

In the girl's meet, the Redmen won with 101 points.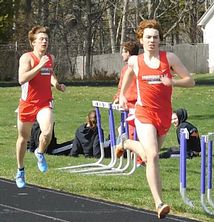 The Braves were second with 74, followed by Escanaba (70) and Norway (4).

Gladstone's Adam Bruce won the 1600 run, while Marquette's Luke Rambo won the mile run.

Marquette's Jonas Blum won the 200-meter dash and took the 300 hurdles, with Gladstone freshman Calvin Thibault second in both. Thibault won the 110 hurdles.

Escanaba's Dayton Miron won the pole vault, and Norway's Connor Ortman won the long jump. Norway also got a win in the 100-meter dash from Mitch LeGrave.

In the girls meet, Marquette went 1-2-3 in the long jump, with Rachel Hunt taking first place. Escanaba's Anna Smith and Marquette's Rebecca Yates tied for first in the high jump. Escanaba's Courtney Boyle won the 100 hurdles, and she finished second behind Gladstone's Anna Larson in the 300 hurdles. Marquette's Delaney Sall won the 400.

To see all of the results, visit www.superiortiming.com.

Click the thumbnails in the ARTICLE HIGHLIGHTS box above to see photos, videos of the girl's 300 hurdles, boys 300 hurdles, and the boys 800 run.