Gladstone Girls Drop Two Of Three In Tournament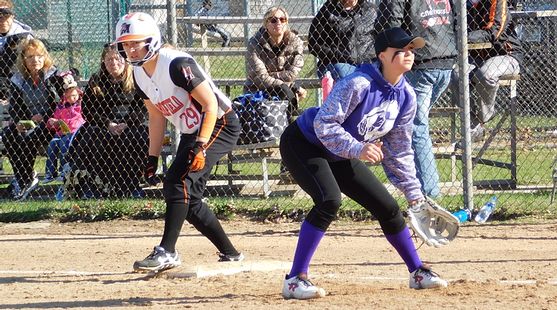 ESCANABA---A tough week on the diamond against tough opponents continued for the Gladstone Braves as the girls lost two of three games on Saturday at the Gregg Johnson Memorial Tournament in Escanaba.

Gladstone gave up three runs in the top of the first inning and lost to Marshfield, Wis., 12-1, in a game called by the mercy rule in the fifth inning.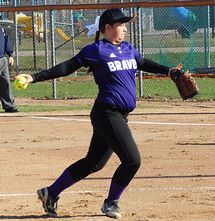 The Braves bounced back to win the next game, 7-1, over Ishpeming, before being mercied again by downstate powerhouse Millington, 16-0, in the day's final game.

Lexi Winling took the losses in the circle, sharing the pitching duties with Maddie Kowalski.

In the finale against Millington, the Braves managed only one base hit: by Natalie Hansen, in the fourth and final inning.

It was a difficult week for the Braves after the team lost twice at home to Rapid River last Tuesday, then split a two against Negaunee Thursday.

Gladstone entered the week ranked seventh in the state in the Division Three poll from the Michigan High School Softball Coaches Association.

The Lady Braves (19-7) return to Escanaba for a doubleheader against the Eskymos on Tuesday. Those two games will be broadcast on WCHT-AM (NewsTalk 600).

Click the thumbnails the ARTICLE HIGHLIGHTS box above for photos.