Rapid River Bounces Back For Big Softball Victories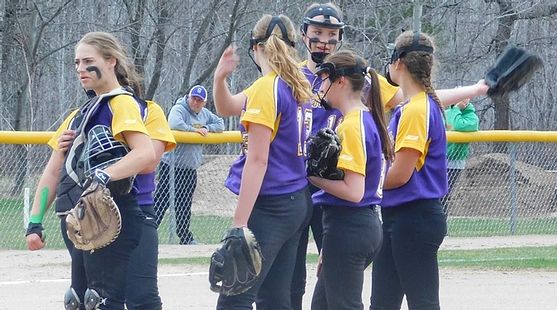 ESCANABA---The Rapid River High School softball team came from behind to beat the Negaunee Miners, 6-3, in the final game of the Gregg Johnson Memorial Tournament on Saturday. The Rockets trailed, 3-2, with one out in the seventh inning, when Richelle Vandeville launched a three-run homer. Natalie Belanger later added an RBI single.

Brittany Schwartz pitched a scoreless seventh inning.

Rapid River also beat Kingsford, 8-1, with Schwartz and Belanger sharing the pitching duties. The Rockets lost to #2-ranked Millington on Friday, 13-1.

Rapid River is now 16-7 on the season.

The Rockets lost to the state's second-ranked Division Three team on Friday, falling to the Millington Cardinals, 13-1. Lexi Trombley singled home Schwartz for the team's only run. Belanger took the loss in the circle. Erica Proehl had Rapid River's only other hit.