Braves Trying To Keep Championship Dream Alive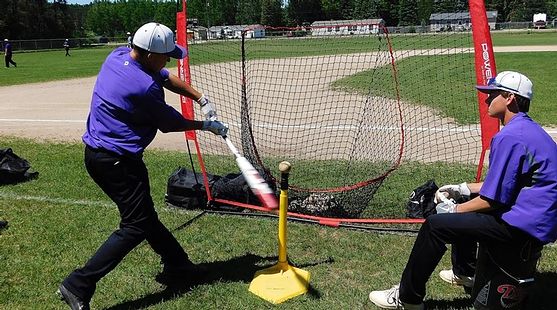 PELLSTON---The Gladstone High School baseball team is still riding high after pulling a stunning upset over top-ranked Traverse City Saint Francis in the regional championship game on Saturday. But at high school playoff time, there's no time to rest, and the Braves were back below the Bridge Monday afternoon.

The team practiced at Pellston High School in preparation for Tuesday's Division Three state quarterfinal against the Standish-Sterling Panthers.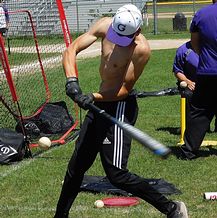 The Panthers are 29-8 and coming off a come-from-behind 7-3 win over Beaverton in their regional championship game.

"We need to play outstanding defense and get some timely hitting," Gladstone Manager Don Lauscher said. "Sometimes, we don't hit that well, but when we do, we have to make sure there's guys on base. Put the ball in play, and play 'small ball' when we have to. I think that we're ready to go, and we should perform and play well."

Gladstone (33-4) beat Boyne City, 6-4, in last Saturday's regional semifinal, before pulling off the upset in ten innings over top-ranked St. Francis, 8-4. The Braves players are still riding the wave of emotion and excitement from that improbable victory.

"It's been a great experience so far, but as a team, we want to push it further," Gladstone center fielder Owen Hanson said. "We never gave up. We knew that whenever they (St. Francis) scored, we had to come back and score some more."

"It's going to take a lot of hard work, dedication, and we need to keep our bats going. We've just got to play hard. I know we can do it."

Gladstone will rely on the pitching of Carson Shea, with Clay Cole and Jared Crow unable to throw because of the pitch count rule. Shea threw the final four innings of Saturday's championship game, wiggling off the hook several times against St. Francis.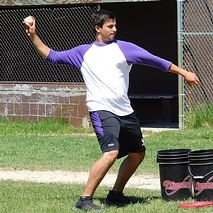 "I've got to locate my fastball," Shea said. "I can't just throw it right down the middle. And hopefully, my curve is working. That's the game plan."

Gladstone trailed, 2-0, before rallying to win.

Standish-Sterling also trailed in its game, 2-0, before they scored five runs in the fourth inning. Clay Crouterfield threw five innings for the pitching win and A.J. Karnath threw the final two innings to earn the save.

The winner of Tuesday's game advances to the state semifinals at Michigan State University.

It would be Gladstone's first appearance at MSU since 2015, when Hanson, Clay Cole, Lucas Weinert, and Braeden Lamberg were all freshmen.

Tuesday's game starts at 12:00 noon in Petoskey. The broadcast on WCHT-AM (NewsTalk 600) and www.rrnsports.com starts at 11:30 Tuesday morning.

Click the thumbnails in the ARTICLE HIGHLIGHTS above to see photos amd videos from Monday's practice, and interviews with Lauscher, Shea, and Hanson.