Escanaba Girls Dominate Saginaw Swan Valley, 9-1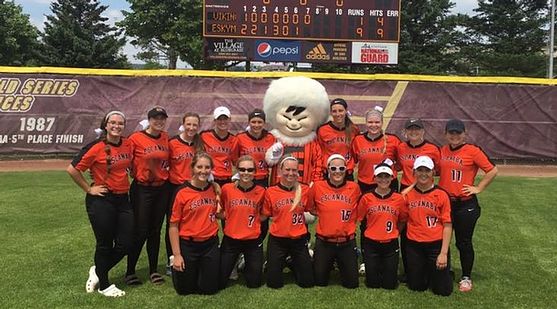 MT. PLEASANT---The Escanaba High School girls softball team rolled into the state semifinal round on Tuesday with a 9-1 win over Saginaw Swan Valley at Central Michigan University.

Maddy Griffin's two-run homer in the bottom of the first inning erased a 1-0 Viking lead, and the Eskymos were ahead to stay. Griffin also had a run-scoring single in the sixth inning, and she scored four of her team's nine runs.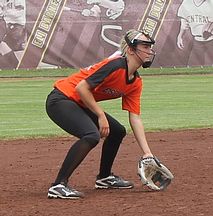 Lexi Chaillier had a home run, single, and two runs batted in.

Nicole Kamin and Cassie Wisler both had RBI singles in the fourth inning.

Gabi Salo turned in another strong performance in the circle, tossing a complete-game, striking out eleven batters, and walking none.

The Vikings got an RBI single from Emma Bierlein in the first inning, bringing home Callie Burgess, who also singled off Salo. Burgess threw five innings for Swan Valley, allowing seven hits, nine earned runs, and walking five batters.

She did strike out eight Eskymos in a losing effort.

The Eskymos play in the state semifinals against the Eaton Rapids Greyhounds on Thursday at Michigan State University's Secchia Stadium. Game time is 5:30.

It will be broadcast live on WCHT-AM (NewsTalk 600), and on-line at www.rrnsports.com. The pre-game show will start after the 5:00 news.

Click the thumbnails in the ARTICLE HIGHLIGHTS box above to see photos taken by Mary Gauthier.