Delta County Softball Players Earn All.State Honors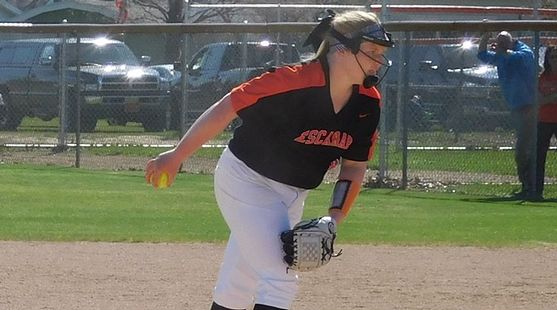 EAST LANSING---The Michigan High School Softball Coaches Association is out with its All-State Teams for the 2018 season. Escanaba pitcher Gabi Salo (pictured) and second baseman Claire McInerney were both named to the Division Two First Team.

In Division Four, Rapid River catcher Richelle Vandeville and first baseman Lexi Trombley were both First Team selections. Rockets pitchers Brittany Schwartz and Natalie Balanger were Honorable Mention picks.

In Division Three, Gladstone third baseman Sydney Herioux and outfielder/catcher Taylor Trudeau were All-State Honorable Mention, as was Negaunee's Hannah Voskuhl.

The Upper Peninsula All-Star games are set for next Wednesday afternoon in Norway.