Gladstone, Escanaba Little Leaguers Pick Up Wins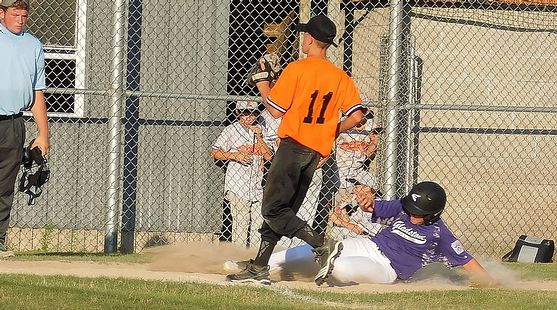 ESCANABA---The Gladstone and Escanaba Major Little League All-Stars (age 11-12) picked up mercy-shortened wins on Monday, with Gladstone advancing to the district finals and Escanaba staying alive in the loser's bracket.

Escanaba eliminated Tri_County, 23-0, in four innings, while Gladstone knocked Munising into the losers bracket with a 17-0 win, also in four innings.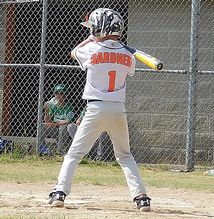 Escanaba lead-off batter Eli Gardner was 3-for-3, walked twice, drove in two runs, and scored four runs. Bryston Lancour had a two-run inside-the-park home run, single, two walks, and he also scored four times. Mattie Kaven drove in five runs with a double, groundout, and bases-loaded walk and hit-by-pitch.

Cannon Arnt came off the bench to get two hits and drew a walk, scoring two runs.

Tri-County had just one base-runner as Max Fisher was safe on an error in the fourth inning. Their pitchers threw a combined 150 pitches.

Gardner, Kaven, and Arnt sll threw for Escanaba, combining for a no-hitter.

In the second game, Gladstone's Austin Solis had a double, triple, and scored four runs. Tucker Carlson scored three runs and added an RBI single, and Tyler Darmogray added a two-run triple in the fourth inning (and he scored on an error).

John Soderman added a two-run double for Gladstone.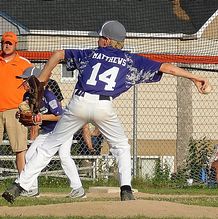 Munising's only hit came by Hayden Rockhill in the fourth inning.

Nick Matthews threw three hitless innings to earn the win. Solis threw the final inning in relief. Munising used five pitches, with Rockhill taking the loss.

Gladstone advanced to the district finals, where the boys will play Iron Mountain North on Thursday in Escanaba. Iron Mountain beat Norway, 4-3, Monday night.

Escanaba and Munising will play each other Tuesday night at 6:00 in Escanaba.

Click the thumbnails in the ARTICLE HIGHLIGHTS box above to see photos from both games, and videos from the Gladstone-Munising game. Also, hear post-game interviews with Gladstone's Austin Pepin, Austin Solis.