NMU Football Team Preparing For Season Opener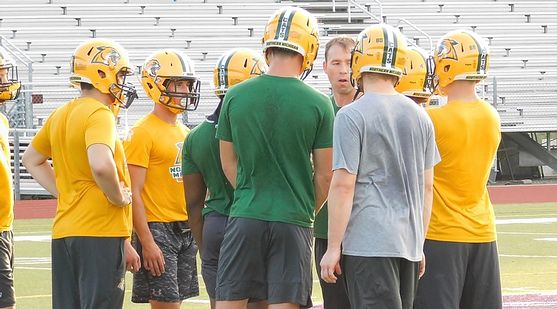 LEBANON, Ill.---The Northern Michigan University football team arrived in suburban St. Louis Friday night, and had a quick run-through at Leemon Field in Lebanon, Ill.

The 'Cats will face McKendree University in the first-ever meeting between the two programs.

NMU Coach Kyle Nystrom says his team has learned from last year's 1-9 season, but still has a lot of youth at certain positions, and they will need time to mature.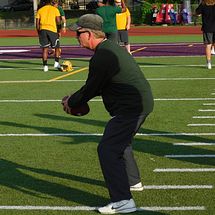 The Bearcats are picked to finish second in the Great Lakes Valley Conference, while the Wildcats are picked to finish seventh in the GLIAC.

NMU senior Jake Mayon enters his final season approaching a school record for rushing yards in a career. Mayon has totaled 2,715 rushing yards over his first three seasons and enters 2018 1,127 yards shy of setting the new record.

Returning to lead the Wildcat offense is sophomore quarterback sophomore Ryan Johnson. Johnson started eight games his freshman season with nine touchdowns and 1,581 yards through the air.

The team also returns five of their top six receivers from last year.

Junior Ryan Knight led the team with five touchdowns and 453 yards, including a long of 83 yards. Mayon added 23 catches for 203 yards.

Sophomores Dan Van Effen and Dallas Dixon both posted two touchdowns with sophomore Ravon Johnson chipping in with one.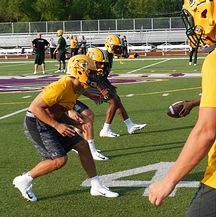 The 2017 NMU defense made tremondous strides throughout the season. The defense allowed ten fewer points per game than 2016.

The team also allowed 70 fewer rushing yards per game and reduced their total yards allowed per game by 50 yards.

Despite one fewer game, the 2017 squad also recorded more sacks.

With a year of experience in their new system, the defense looks to continue that upward trend.

Saturday's kickoff is set for 2:00 ET/1:00 CT. The broadcast starts at 1:40 ET on WUPT-FM (100.3 The Point) and WCHT-AM (NewsTalk 600). The game will also be broadcast live on-line at www.rrnsports.com.

Click the thumbnails in the ARTICLE HIGHLIGHTS box above to see photos, video clips from Friday night's practice.