BIG COMEBACK: Kingsford Rallies Past Escanaba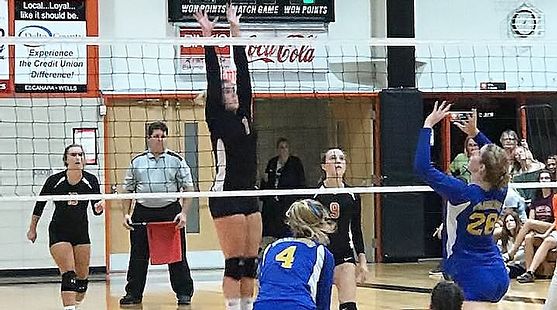 ESCANABA---The Escanaba Eskymos won the first two games in their volleyball match against the Kingsford Flivvers Tuesday night, but the Flivvers won the next three to take the match, 3-2. The scores were 25-13, 25-23, 22-25, 14-25, and 8-15.

The match was the first on the newly refurbished floor for the Eskymos.

Tuesday's Other Scores
Marquette 3, Negaunee 0
Gwinn 3, L'Anse 1
Carney-Nadeau 3, Stephenson 1

Click the thumbnails in the ARTICLE HIGHLIGHTS box above to see photos, video highlights.