NMU Holds Meet-and-Greet Open House At Dome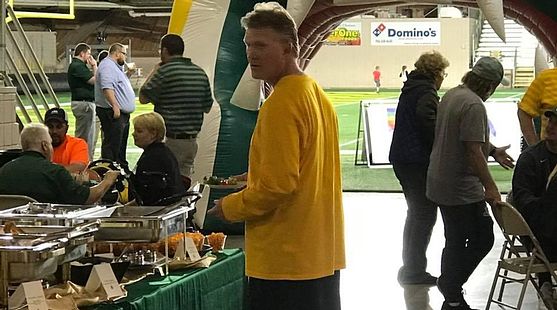 MARQUETTE---Northern Michigan University Athletics held an "Business After Hours" event Wednesday night at the Superior Dome.

Fans were able to meet the Wildcat coaches, and enjoy free food. They also toured the new Rick and Nancy Hacht Football Center.

Athletic Director Forrest Karr said it was an opportunity to reach out to the community, and to get more people on campus to see what the university has to offer.

It was sponsored by the Radio Results Network and TV-6.

Click the AUDIO button to hear our interview with Forrest Karr.