FALL BALL BEGINS: Norse Baseball Ready To Go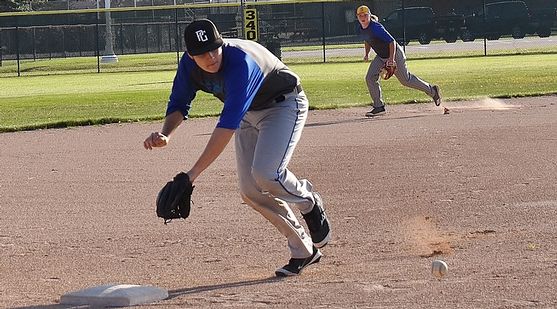 ESCANABA---The new Bay College Norse baseball team held an intrasquad game Monday night as fall practices enter a third week in Escanaba.

Australian Mark Zhang hit a home run and Bark River-Harris graduate Mason Korhonen had a bases-clearing double in the game, in which several players pitched.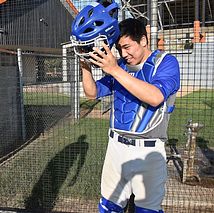 The game was played at Al Ness Field as construction begins on the Wells Township field that will be the Home of The Norse next spring.

Zhang says he's happy to be in Escanaba.

"I like the people here," Zhang said. "I like the school. Enjoying life. It's weird living away from home, but with these guys, they've made it really easy to get used to it."

How did he end up in Escanaba, Michigan?

Modern technology.

"My friend's dad sent me an E-Mail of all of the colleges (in the United States) looking for the positions I played," Zhang said. "He said that I should give this place a message, so I E-Mailed the coach. We talked a bit, and we thought it would be good if I could come here to further my baseball career."

Zhang caught Monday night's game, and will also play a lot at first base.

Another Australian, Flynn Morrison, is out with a broken thumb.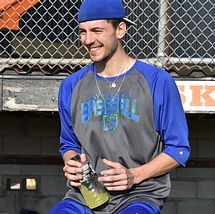 Marquette High School graduate Garrett Finkbeiner, who played on last year's first-ever Norse men's basketball team, will make history again as a member of this Norse baseball team. He pitched an inning in Monday night's instrasquad.

"So far, so good," Finkbeiner said. "The team's looking pretty good. We should have a good team this year, especially for a first year program. Nobody expects much. I think we'll surprise a lot of people, just like basketball last year."

Norse Baseball Coach Mike Pankow says he likes what he's seen from his boys, so far.

"There's a lot of tough questions we have to answer with this group, and in a good way," Pankow said. "There's some very good battles for positions going on. The guys are doing a great job this fall, working hard, and showing us that they deserve some playing time. We're a very deep team, and a very intelligent team, too."

The Norse open their fall exhibition season on Saturday in Ironwood against another new team, Gogebic Community College.

Click the thumbnails in the ARTICLE HIGHLIGHTS box above to see photos, videos, and see/hear interviews with Zhang, pitcher Garrett Finkbeiner, and Norse Coach Mike Pankow.