Marquette Edges Menominee For GNC Tennis Title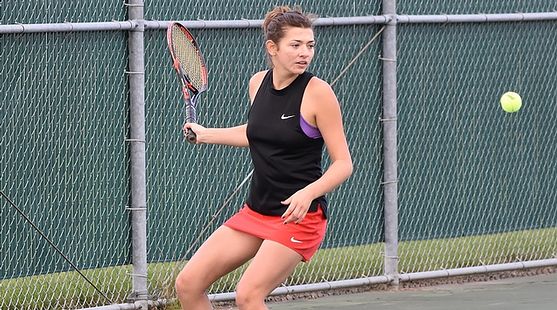 ESCANABA---The seven-team Great Northern Conference girls tennis tournament was held on Wednesday in Escanaba and Gladstone.

The Marquette Redettes won the championship with 22 points.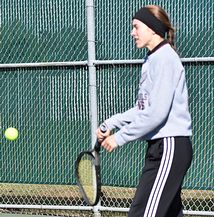 Menominee finished second with 20, West Iron County took third place with 15.

Gladstone took fourth place with nine points, Escanaba and Kingsford tied for fifth with seven, and Munising finished last with zero points.

Marquette was led at #1 singles by Elysa Olivier, who won the championship over West Iron County's Katarina Serbantis, 6-2, 6-1.

Gladstone's Andie Balenger was third.

At #2 singles, Menominee's Ely Wellner was the champion, topping Escanaba sophomore Jacey Moreau in the final, 6-3, 6-0. Marquette's Mollie Kilpela was third.

Menominee was also the champion at #3 singles, as Jenna Nolde beat Izzy Hoogenboom from West Iron County, 6-1, 6-3. Marquette's Natalie Robinia was third.

At #4 singles, Menominee's Josie Hofer made it three out of four championships for the Maroons with a 6-0, 6-4 win over Kingsford's Jessica Tomasoski in the final.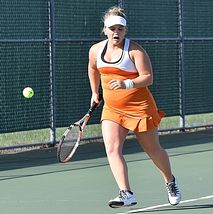 Marquette's Haddie Ketzenberger finished third.

In doubles play, the #1 doubles teams from Menominee and Gladstone both had long matches in the semifinals, with each surviving a first set tiebreaker.

Then in the championship match, the Maroons' Olivia Badker and Kendall Klatt beat the Braves' Taylor Trudeau and Sydney Herioux, 6-4, 6-1.

Marquette's Sydney Kivi and Ashlee Tripp won the third place match over West Iron's Eden Golliher and Tori Bociak.

West Iron County was the champion at #2 doubles, with the Wykons' Emily Nelson and Anna Malmquist beating Kingsford's Annie McCole and Teagan Petschar, 7-5, 6-2.

Escanaba's #2 doubles team of Maddie Ide and Allison Sommers took third over Marquette's Kennedy Tate and Carly Sandstrom in three sets, 6-4, 2-6, 6-0.

Marquette won both the #3 doubles and #4 doubles championships, which ultimately helped the Redettes to take the team trophy.

At #3 doubles, Valerie Richtig and Rylee Papp defeated Menominee's Abbie Anglehart and Meghan Francour, 6-4, 6-1. West Iron County took third over Escanaba.

And at #4 doubles, Marquette's Sydney McCarthy and Kaeleigh Talbacka defeated Gladstone's Emily Marenger and Kate Matthews, 6-3, 6-0.

The Escanaba team of Laura Sliva and Anna Branstrom won a marathon over the Wykons' Aurora Dahl and Madison Berutti, 2-6, 7-5, 10-8.

The U.P. Finals are set for next week to end the girls tennis season.

Click the thumbnails in the ARTICLE HIGHLIGHTS box above to see photos from some of Wednesday's matches.