Gladstone Rolls Past Menominee For G.N.C. Victory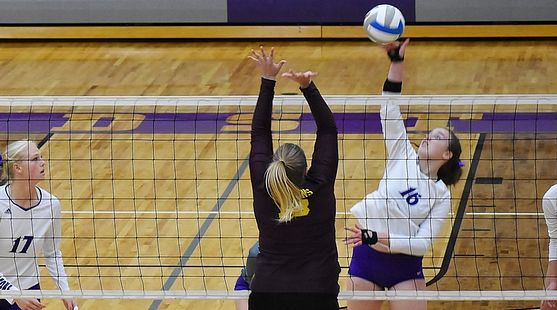 GLADSTONE---The Gladstone Braves picked up another Great Northern Conference victory Monday night, beating the Menominee Maroons, 3-0. The scores were 25-16, 25-18, and 25-22, with the Braves getting 11 of the final 15 points of the match.

Click the thumbnails in the ARTICLE HIGHLIGHTS box above to see photos, video highlights from the match.