Manistique Emeralds Rally For Volleyball Victory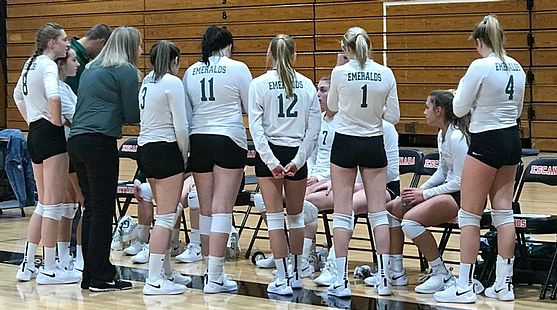 ESCANABA---The Manistique High School volleyball team posted a 3-0 win over the Escanaba Eskymos in a tough battle Thursday night that saw the Emeralds rally to win two of the three sets. The scores were 26-24, 26-24, 27-25. Manistique trailed, 23-20, in the first set, and 20-15 in the third set but came from behind to win both.

Clck the thumbnails in the ARTICLE HIGHLIGHTS box above to see video clips from the third and final set.