HAPPY HOMECOMING: North Central Rolls Again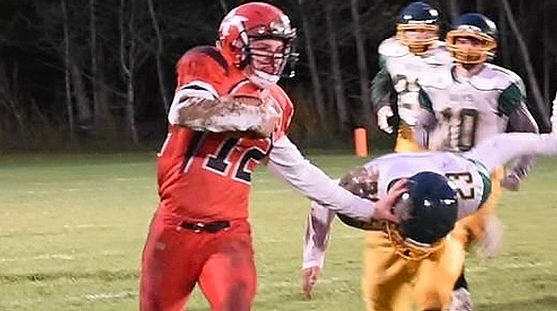 POWERS---Brady Eichmeier threw three touchdown passes and also ran in three scores as the North central Jets celebrated Homecoming with a 69-0 win over the undermanned Carney-Nadeau Wolves Thusrday in Powers.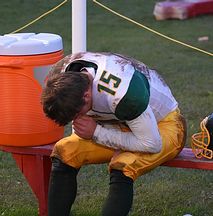 The Wolves started the game with just eleven players in uniform, while the Jets had 29.

And things got worse for Carney in the second quarter when Brett LaFord hurt his knee and did not return to the field.

The Wolves finished with nine players.

Eichmeier threw touchdown passes to Noah Gorzinski, and tossed a shovel-pass touchdown to Travis Bentley as the Jets built a 28-0 lead after one quarter. The second quarter was highlighted by a 73-yard Eichmeier touchdown run, and a 27-yard toucdown pass on a middle-screen pass from Gorzinski to Dalton Hancheck. Hancheck was later named Homecoming King.

It was 42-0 at halftime, and the Jets scored three more times in the second half, with junior varsity players taking up most of the playing time.

NCA improved to 7-1 after a season-opening loss to Engadine, while Carney fell to 0-8.

The Jets close the regular season next week with another rivalry game against Stephenson, while the Wolves close the campaign against winless North Dickinson.

Click the thumbnails in the ARTICLE HIGHLIGHTS box above to see photos, video highlights, and hear post-game interviews with Eichmeier, Cole Timblin, and Hancheck.