Bark River-Harris Volleyball Posts Easy 3-0 Victory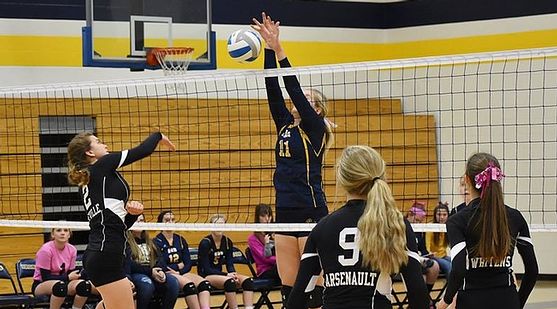 HARRIS---The Bark River-Harris High School volleyball team needed just 45 minutes to turn back the North Central Jets, 3-0, Monday night in Harris.

The scores were 25-7, 25-10, and 25-10.

It was the BR-H Breast Cancer Awareness match.

Click the thumbnails in the ARTICLE HIGHLIGHTS box above to see photos and video highlights.