NORSE FORCE: Bay Hoops Ready For 2nd Season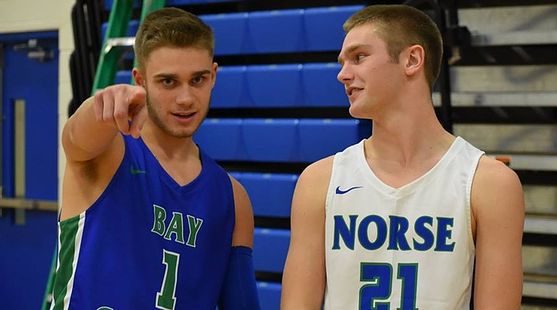 ESCANABA---The Bay College Norse basketball teams have been practicing for the past couple of weeks, and now they're ready to get on the court against another team.

The Norse will host Sault (Ont.) College in a pair of exhibition games on Saturday.

The teams gathered for Picture Day this week, and will host the Cougars at the Bay Gym, with the women tipping off at 1:00 and the men's game starting at 3:00.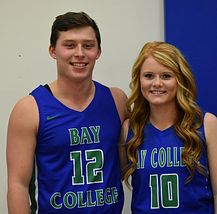 The women's team has a new look, with double the number of players, and a new coach, from last year's inaugural season.

The ladies had seven players last year; this year, it's 15 girls, with new coach Rob Robinson. He comes to Escanaba after Norse Coach Rae Drake, Jr., took an assistant coaching job at Michigan Tech University.

The Norse will be led again by Jordan Kraemer, who averaged 20 points a game last season. Returners also include Paige Welch, Teidra Fuson, and Jordan Belleville.

The women will be looking to build on last year's 14-11 record, which included a win over Gogebic Community College, which advanced to the NJCAA Nationals last year.

The men's team had a 22-8 record last year, and returns a solid core of players this year, including Marcus McKenney, Alfonzo Fields, Tyler Willette, and Kobi Barnes.

Notable newcomers include 6-8, 230-pound center Chris Alexander, who comes to Bay from Great Britain. Escanaba Eskymo Ryan Robinette, who was an All-U.P. selection last year in his final high school season, will also be one of this year's leaders.

Click the above headline to see photos from the Norse Picture Day, and to hear interveiws with Alexander and Robinette, as well as Gladstone's Kaitlyn Hardwick and Taylor Hunter, and Coach Robinson.