FOUR IN A ROW: Norse Men Outlast Western Tech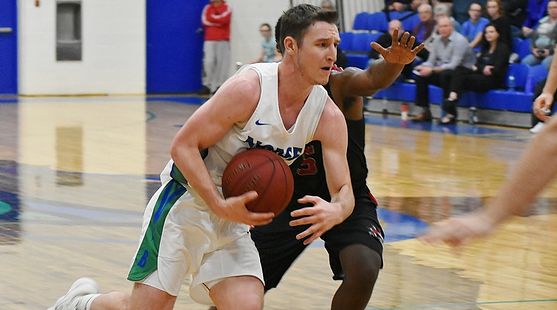 ESCANABA---The Bay College Norse men's basketball team outscored Western Technical College (Wis.), 14-5, in the middle of the second half to turn a one-point deficit into an eight-point lead, and the Norse pulled away for a 71-63 win on Saturday.

It is Bay's fourth win in a row after dropping two games in Iowa to start the season.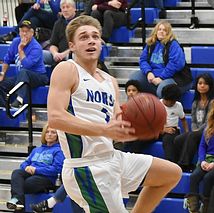 Kobi Barnes led four Norse players in double figures with 15 points, on 6-of-10 shooting from the floor. He had three blocked shots on the same play to end the first half, with the Norse holding a 34-26 lead entering the locker room.

The Cavaliers had missed 14 of the 16 three-point shots they took in the first half, but Mhalik Lindsey came out on fire in the second half, knocking down three triples.

The visitors from LaCrosse, Wis., took a 51-50 lead midway through the second half.

But sophomore Alfonzo Fields came through with five straight points, including a driving basket where he drew a foul.

He made the free throw and it was 55-51. Barnes also had a huge play where he stole an inbounds pass on top of the key, raced down the court, went to the basket, scored, and drew a foul. He also knocked down the foul shot.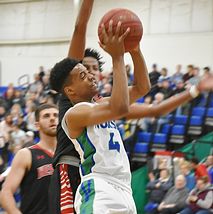 Reggie Dean scored 12 points and nailed three triples off the bench, and Tyler Willette had ten points and pulled down six reounds. Barnes had nine rebounds and four blocks.

Bay College went to the foul line 40 times, making 23 of the shots. Western Tech had just eight free throw attempts, making four.

The Cavaliers also had four men score in double figures, led by Lindsey's 13 points. Joshua Brownlee scored eleven points.

The Norse (4-2) travel to Ironwood next Saturday to face Coach Matt Johnson's former team, Hibbing (Minn.) Community College. Game time is 4:00. It will be broadcast live on Maverick 106.3 and on-line at www.radioresultsnetwork.com.

Click the thumbnails in the ARTICLE HIGHLIGHTS box above to see photos and videos taken by Nate Bellville, and listen to our player spotlight interview with Ryan Robinette.