ROLLING ON: Wildcats Off To Best Start Since '84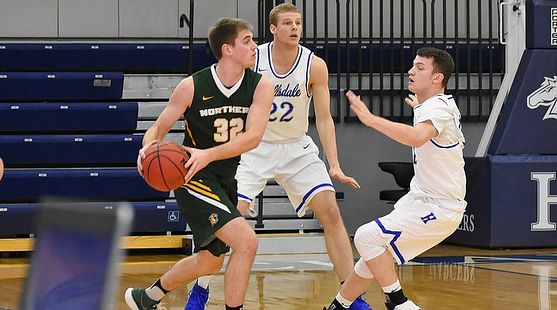 HILLSDALE---The Northern Michigan University men's basketball team rallied from nine points down in the second half to beat the Hillsdale Chargers, 80-68, Wednesday in downstate Hillsdale. The 'Cats improved to 5-0 for the first time since the 1984-85 season, and beat two of last year's NCAA-II tournament teams in the process.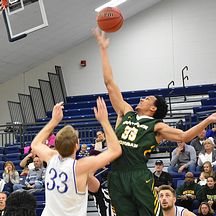 "It feels great to be 5-0, especially when my teammates, we came from the bottom," NMU junior Sam Taylor said. "My freshman year, we were 8-19. To see how much we grew. We've put in the hard work and now, it's starting to show."

"Great team effort by everybody," NMU Coach Bill Sall said. "Our defense in the second half really dictated it. They still shot 50-percent in the second half, but we caused some turnovers, and we got them to play a little more our pace, which really helped us a bunch."

Taylor, who had five triples in Tuesday's win over Ohio Dominican, had four more three-pointers on Wednesday and finished with 13 points. He made a three with 10:36 left to put the 'Cats up, 55-53, and made another one with 8:35 left to make it 60-53.

The 'Cats got a big boost off the bench from Alex Fruin. He swished a triple with 11:50 left that put NMU ahead, 52-51, and then after Hillsdale regained the lead, Taylor's triple put the 'Cats back in front. Then Fruin made the biggest play, stealing the ball from Connor Hill, who fouled him to try to get it back. Fruin's two free throws made it 57-53.

Moments later, Fruin sank another triple, making it 69-62 with 4:55 on the clock.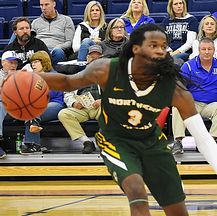 And then he drew the fifth personal foul on 6-foot-8 Gordon Behr, who was beating the 'Cats both insdie and out. He finished with 19 points and Hillsdale dearly missed him.

""That was a huge play," Sall said. "And that's the nice thing about having a bench. We get a lot of good minutes from everybody who comes in. Everyone kind of stepped in and did what they had to do. It was great to see."

In the first half, NMU gave up 13 straight points and trailed, 19-14, when Marcus Matelski came in off the bench and drained two triples.

Northern trailed, 35-34, at the half.

Hillsdale (3-2) took a 51-42 lead on a layup by Hill. But from there, the Wildcats took control at both ends of the court, with a 33-11 spurt that made it 75-62 late.

Isaiah Johnson led NMU with 20 points and Naba Echols added 17. The Wildcats made 19 of 23 free throw attempts, including 16 straight in the second half.

NMU (5-0) travels to Northwood on Nov. 29 to open GLIAC play.

Click the thumbnails in the ARTICLE HIGHLIGHTS box above to see photos and video highlights, hear interviews with Taylor and Coach Sall, and hear U.P. natives Marcus Krachinski and Carson Wonders interview.