ON THE BOARD: Eskymos Get 1st Hockey Victory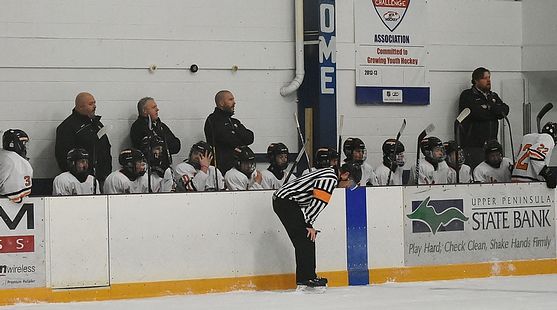 WELLS---The Escanaba Eskymos beat the Kingsford Flivvers, 6-3, in high school hockey action Thursday night in Wells.

Christer Carne scored a hat trick and Nick Kolich added a three-assist playmaker for the Eskymos. Grant Wickham had a goal and two assists, while Ethan Silverstone and Chris Sliva also scored. Trevor Denome made 17 saves in net.

Escanaba (1-1) hosts Negaunee Monday night to close out a three-game homestand.