TOP BRAVE: Castor Sets Gladstone Scoring Record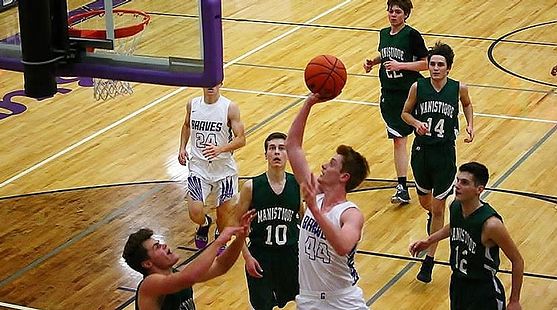 GLADSTONE---Reece Castor set Gladstone High School's all-time career boys basketball scoring record Thursday night by scoring 34 points to lead the Braves to a 71-28 win over the Manistique Emeralds in Gladstone.

Castor, who has signed to play at Northern Michigan University, broke the old record set by another former NMU Wildcat, Doug Ingalls.

Castor has 1,344 career points, with 18 games left in his senior season.

Gladstone improved to 1-1 on the season as a team.

Click the thumbnails in the ARTICLE HIGHLIGHTS box to see photos courtesy of Gladstone Braves Athletics/Scott Balenger.