Bay Women Back Above .500 After Topping Alpena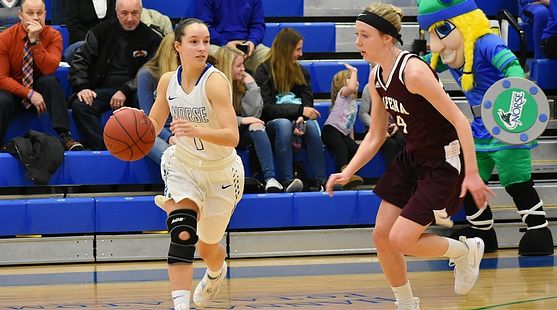 ESCANABA---The Bay College women's basketball team improved to 6-5 on the season with a 87-60 win over the Alpena Community College Lumberjills Wednesday night.

Jordan Kraemer led the way with 23 points and added five rebounds, six steals, and four assists. Kelsea Ackerman drained four of the five three-point shots she took and finished with 12 points.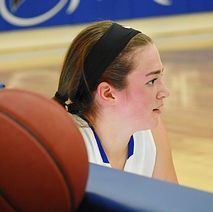 Paige Welch made all five free throw attempts and ended up with ten points.

Haley Trudell and Taylor Hunter both chipped in nine points, wih Trudell making two three point baskets. Brooke Dalgord had seven points and added a team-high six boards.

The Norse as a team made 9-of-18 three-point attempts and sank 20-of-28 free throws, with Kraemer and Welch going a combined 11-for-11.

Alpena got 13 points from Kyra Feightner, and 11 each from Taylor Livingston and Dakota Prevo.

Prevo also pulled down eight rebounds for the Lumberjills.

The Norse led, 20-16, at the end of the first quarter, amd 44-31 at halftime.

Bay College travels to Palatine, Illinois, on Friday to face Harper College. Game time is 4:00 ET/3:00 CT. The game will be broadcast on Maverick 106.3 FM.

Click tne thumbnails in the ARTICLE HIGHLIGHTS box above to see photos and video clips, and listen to post-game comments from Coach Rob Robinson and Haley Trudell, and the interview with Brooke Dalgord.