ROUGH NIGHT: Gladstone Basketball Teams Fall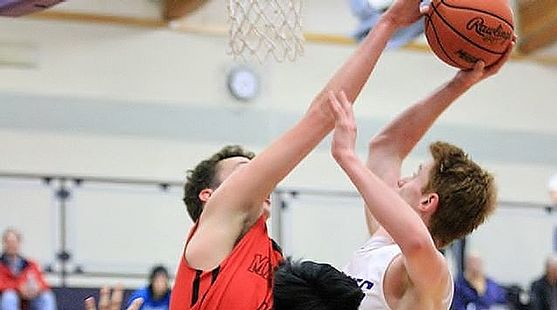 The Gladstone High School basketball teams both lost their Great Northern Conference match-ups Tuesday night. The Braves boys lost at home to Marquette, 61-47, as Marius Grazulis scored 27 points and grabbed 16 rebounds for the Redmen.

Reece Castor scored 15 points and his younger brother Rane added nine for the Braves.

Meanwhile, the Gladstone girls lost in Kingsford, 54-51, as Brooke Kriegl scored 34 points for the Flivvers in a late second-half rally.

Click the thumbnails in the ARTICLE HIGHLIGHTS box above to see photos courtesy of Brenda Crow, Scott Balenger.