Willette Dominates In Esky Win Over Menominee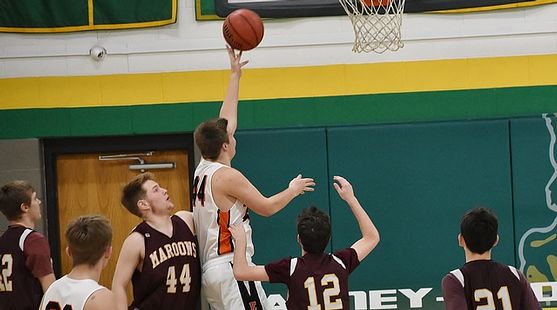 CARNEY---Austin Willette scored 27 points to lead the Escanaba Eskymos to a 78-69 win over the Menominee Maroons in Friday night's third place game at the Carney-Nadeau Holiday Tournament.

Willette also had 23 points in the Eskymo loss to Milwaukee Young Coggs on Thursday, giving him 50 points in the tournament's two games.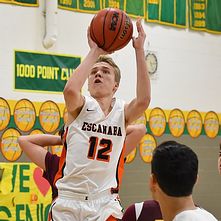 Escanaba led for most of the game, but never could shake the pesky Maroons.

It was a 24-17 Eskymo lead after the first quarter and it was 44-32 at halftime.

Willette was able to work the baseline almost at will, and was the recipient of several nice passes from fellow big man Carter Hudson.

Hudson added 13 points. Peyton Fedell scored 12 points and Ben Willis added 11 for the Eskymos.

Menominee had five players score in double figures, led by Dante Sartorelli's 13 points. Brady Badker and Keaton Uecke each scored 12.

In the junior varsity championship game, Escanaba defeated Menominee, 67-45, as Brandon Frazer scored 19 points and Bryant Maki added 11. Frazer was named the tournament's MVP. Brody Warra led Menominee's jayvees with 12 points.

Click the thumbnails in the ARTICLE HIGHLIGHTS box above to see photos and video highlights from the varsity game.