Gogebic Samsons Pick Up Two Wins Over Alpena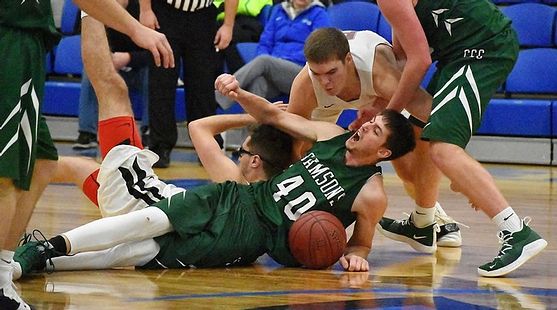 ESCANABA---The Gogebic Community College Samsons won a pair of games on Sunday in Escanaba, turning back Alpena Community College, 65-58 in the women's game, and 83-71 in the men's contest. The Lady Samsons improved to 10-7 on the season while the Gogebic men's team celebrated its second win of the season against 14 losses.

Both of Alpena's teams fell to 0-8 on the season.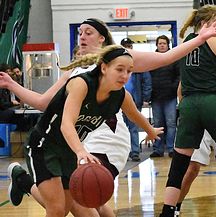 The women's game was close all the way, and Alpena led, 41-39, entering the fourth quarter.

But Gogebic outscored the Lumberjills, 26-17, in that final quarter, with Bailey Froberg doing much of the damage with three clutch baskets down the stretch.

Aiyana Nickel's basket broke a 46-46 tie for the Lady Samsons, then moments later, a basket and a triple from Froberg made it 53-48. A jumper from Ariana White made it a 56-48 game and the Samsons played "keep away" from there.

Froberg had 21 points while Nickel had a double-double of 12 points and 10 rebounds. White chipped in eleven points and five asssists for Gogebic. Alpena was led by Shelby Seaver's 18 points and ten rebounds.

In the men's game, Gogebic used a 23-5 run to end the first half to build an 18-point halftime lead, and even though Alpena cut it to six in the second half, the Samsons pulled away again to pick up a rare victory.

Mitch Borseth led the way with three straight long jumpers during that late first-half rally, and Steven Nelson had a putback, two free throws, and two offensive boards. Borseth ended up with 27 points and nine rebounds. Nelson had 18 points and ten rebounds, and Brayden Tomes chipped in 15 points

The Lumberjacks were led by Tim Hopkins with 20 points, while Logan Guenther had a monster game, scoring 15 points and pulling down 18 rebounds.

Click the thumbnails in the ARTICLE HIGHLIGHTS box above to see photos, video clips from Sunday's games.