SWEET REVENGE: Bay Ladies Overwhelm Bobcats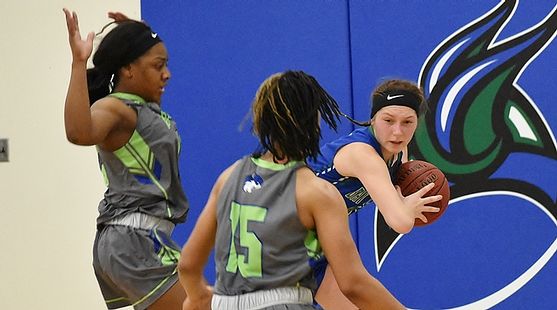 ESCANABA---The Bay College Norse women's basketball team got some paybacks on Saturday as they beat the Bryant & Stratton Bobcats, 76-58, at the Bay College Gym.

The Norse lost to the Bobcats in suburban Milwaukee last month, but this time, the Norse built a lead in the second quarter and never looked back.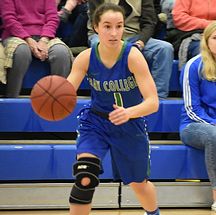 Jordan Kraemer scored a season-high 31 points, despite much of the second quarter because of an ankle inury.

Kraemer scored 13 points in the first quarter as the Norse took a 22-15 lead, then with Kraemer in the tranining room, JuliAnn Wickman came off the bench to sink three triples, and added a drive to the basket for two more points.

Kelsea Ackerman also sank a triple during that second quarter, and Taylor Hunter had a basket and foul as the Norse built a 43-32 lead at halftime.

Kraemer returned in the second half to score 14 more points, to go along with her 17 first half points. She made all eleven of her free throw attempts.

Kraemer moved to within 46 points of 1,000 for her Bay College career, with two regular season games and at least one playoff game remaining.

Keshia Davis had a monster game on the glass, pulling down 14 rebounds, including eleven of them in the first half. She also contributed nine points.

Bay College has lost only one game since starting the season with a 3-4 record in November. That one loss was a 62-56 setback to Bryant & Stratton.

The Norse improved to 18-6 on the season while the Bobcat record dropped to 16-10.

Bay College travels to Alpena Monday night to face the Lumberjills for the third time this season. Game time is 5:30. It will be broadcast on Maverick 106.3 FM.

Click the thumbnails in the ARTICLE HIGHLIGHTS box above to see photos and video clips. Also hear post-game comments from Kraemer and Coach Rob Robinson, and Taylor Hunter's player spotlight interview.