Bay College Women Grind Out Victory Over Alpena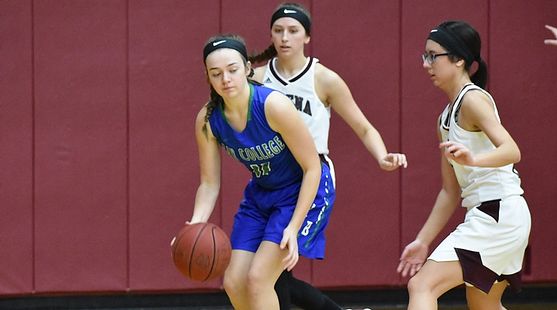 ALPENA---The Bay College women's basketball team went on a 14-0 run in the fourth quarter to avoid an upset Monday night. The Norse pulled out a 57-49 win to beat the Lumberjills for the third time this season.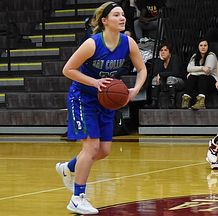 The game was filled with fouls, and Alpena ended up having two of its seven available players foul out in the contest. But when Taylor Livingston knocked down a three-pointer early in the fourth quarter, Alpena had a 44-41 lead.

The Norse ramped up the defense from there, and JuliAnn Wickman's three-pointer off a Jordan Belleville pass allowed Bay to regain the lead.

Then it was Gladstone graduate Kaitlyn Hardwick who stepped up with four steals in a three-minute stretch, and the Norse pulled away down the stretch to secure the win.

Early in the game, the Norse struggled to score, except for Jordan Kraemer, who scored 13 points in the first eleven minutes of the contest.

She had to go to the bench with three fouls in the second quarter, however, and the Norse had to settle for a 29-26 lead at halftime.

Haley Trudell's three-pointer in the third quarter put the Norse ahead, 34-28, but Bay went into a long offensive dry spell before Brooke Dalgord gave them a boost off the bench with a basket and foul free throws.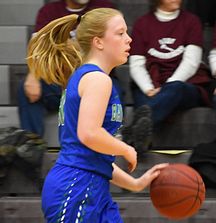 The game was tied heading into the fourth quarter.

Kraemer scored 20 points to lead the Norse, who have won 16 of their last 17 games. The Norway High School graduate is now 26 points shy of the 1,000 mark for her two-year Norse career.

Wickman had eight points and Belleville also chipped in eight points. Hardwick had seven, including three free throws, to go along with her defensive statistics.

Livingston had 13 points and Jasmyn Schultz added 12 for Alpena (2-17).

Bay College (19-6) will host Gogebic Community College on Wednesday in an important regional match-up. If the Norse win, they clinch home –court advantage for the first round playoff game, which will also be against Gogebic. Wednesday's game starts at 6:00, and it will be broadcast on Maverick 106.3 FM.

Click the thumbnails in the ARTICLE HIGHLIGHTS box above to see photos and videos. Also listen to Hardwick's post-game comments, and Brooke Dalgord's player spotlight interview.

---MORE---