Escanaba Softball Shut Down By #1 Clarkston, 5-0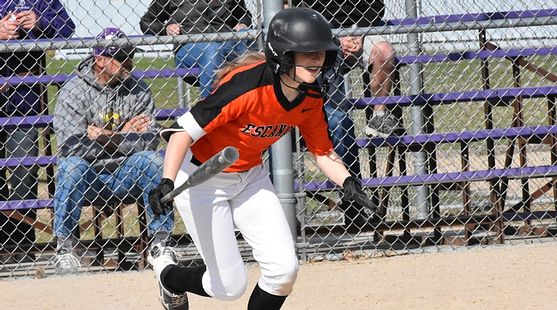 ANN ARBOR---The Escanaba Eskymos Softball team ran into a buzzsaw on Saturday in rainy Ann Arbor, losing to the top ranked Division One team in Michigan, Clarkston, 5-0.

Gabi Salo was charged with five runs (one earned) on ten base hits. Esky made four errors. The Eskymos did not get a base runner in the game, as pitcher Olivia Warrington threw a perfect game.

Escanaba did better on Friday. The Eskymos shut out South Lyon, 3-0, as Gabi Salo threw another no-hitter. She struck out 13 batters and allowed just one walk.

Later, Escanaba topped Saine, 6-2. Lexi Chaillier had four hits in the doubleheader.