Marquette Opens Marinette Tournament With Win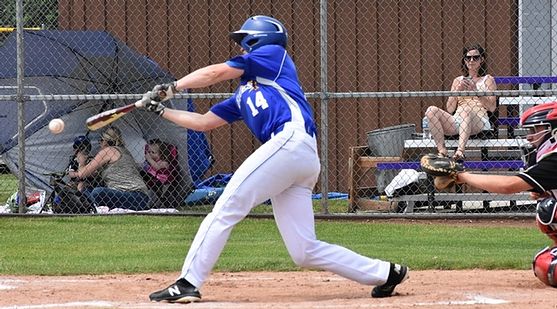 MARINETTE, Wis.---The Marquette Blues American Legion Baseball team rallied from four runs down to beat the Green Bay Shockers, 13-7, Friday afternoon at the Firecracker Tournament in Marinette, Wis.

Menominee lost to Manitowoc, 6-1, in the other game in the afternoon session.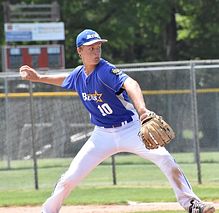 Marquette trailed, 5-1, after the Shockers, made up of kids from Green Bay Preble High School, scored three runs in the bottom of the third inning. One of those runs scored on an RBI single by Jimmy Kirkish and another run scored on a double steal.

Then the Shockers stole another run in the fourth inning, with the runner out at second base this time, but Ben Navarre scored to make it 5-1.

Marquette turned things around with a bat-around, seven-run fifth inning. Jake Peterson singled in the first run of the inning, then Blake Henriksen bounced one into right field to bring home Jake Soucey and Peter VandenAmond.

A bases-loaded walk to Connor Steer tied the game at 5-5, then Holden Shaneburger drew a bases-loaded walk to give the Blues the 6-5 lead.

Marquette finished its rally with an RBI fielders choice groundout by Hogan Nemetz, then Steer scored on a passed ball to make it 8-5.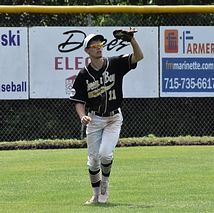 The Blues put it away with five runs in the sixth inning, three of them on a bases-clearing triple by Nemetz, When the throw to third was poor, Nemetz got up and raced home, sliding in safely with the Blues' 13th run.

Green Bay managed two runs in the bottom of the seventh, but the Blues had plenty to win their first Firecracker opener in three years.

Henriksen went 3-for-5 with two runs batted in. Nemetz drove in four runs altogether. Brendan Kaski pitched the first four innings for Marquette, giving up five runs on four hits and six walks.

Henriksen went 2 2/3 innings on just 30 pitches before Cooper Myers finished up, although he gave up two runs before getting the game's final out.

Green Bay used four pitchers. Kirkish threw the first four innings and was charged with eight runs (six earned) on six hits. Brady Shadrie pitched one inning, allowing no runs, but his two walks came back to score and he took the loss.

Dustin Servalis gave up five runs on two hits, and Lucas Frutig finished up by going 1 1/3 innings for green Bay. He gave up a hit and a walk, but no runs.

MANITOWOC 6, MENOMINEE 1---The Menominee Red Wave managed only one base hit off of Manitowoc starting pitcher Justin Steinbrecker, who carried a no-hitter into the sixth inning. The Red Wave hit numerous ground balls, in particular, to shortstop Trent VanEss (seven putouts). Menominee starting pitcher Alex Hanson tossed five innings, allowing five runs on nine hits in a losing effort. Jake Rivard had the only Red Wave base hit.

Click the thumbnails in the ARTICLE HIGHLIGHTS box above to see photos and videos from both games.