Indians Roar Past Red Wave In Title Game Rematch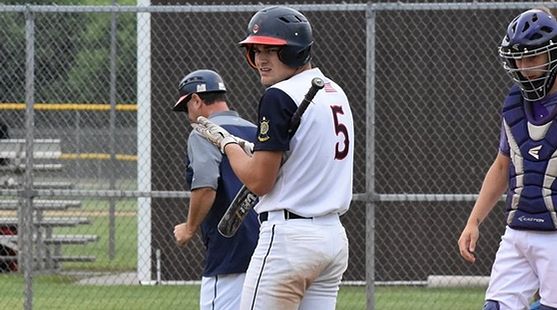 GLADSTONE---The Gladstone Indians American Legion Baseball team toppled the Menominee Red Wave, 9-4, Wednesday night in Gladstone, in a rematch of the state finalists from each of the last two seasons.

Ian Schwalbach's three-run homerin the bottom of the third inning snapped a 1-1 tie and put the Indians ahead to stay. Cooper Cavadeas had a solo home run in the first inning to put the Indians up, 1-0, before the Red Wave scored the tying run in the second inning.

Schwalbach added an RBI double in the bottom of the fifth inning. He ended up with three hits and four runs batted in. Dan Matin and Carson Shea both had two hits.

Parker Frappierpitched six inningsm giving up two runs on six hits and two walks. Cavadeas threw the final inning, allowing two runs on two hits and a pair of walks.

Jason Janquart and Alex Hanson both had two hits for Menominee. Buddy Beyer threw the first four innings and took the loss, allowing five runs on five hits. Dante Sartorelli threw the final two innings and allowed four runs on six hits.

Gladstone (9-6) travels to Escanaba for the Battle of Delta County Thursday night. Game time is 7:00. It will be broadcast on WCHT-AM (NewsTalk 600) and www.rrnsports.com.